Keeping your head above water has become increasingly difficult during these tumultuous times. With everything that's been going on, it's terrifyingly easy to get sucked into the void of hopelessness and negativity. Despite this, it's still of utmost importance to help yourself get through each day. If you really want to feel better, you should take specific actions that make you happy to keep your mental well-being in check.
To help you out, we've gathered 10 simple things you can do to instantly make yourself feel better.
1. Smile more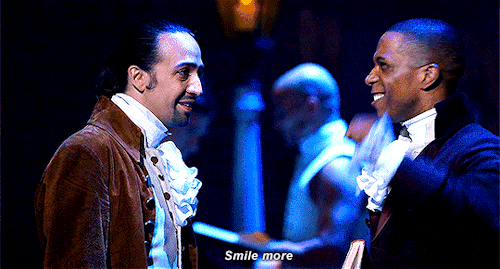 Smiling while you're feeling dejected may sound a tad counterintuitive but it actually helps improve your overall mood. The physical act of smiling tricks your brain into thinking that humor is being experienced at the moment. When these mood-boosting neurotransmitters are triggered, your stress levels will significantly decrease and you'll instantly feel better.
2. Cut or color your hair
If you're too shy to sport that hairstyle you've always wanted, now's the best time to do it. You don't have to worry about people seeing you because you'll be in the comfort of your own home for months to come.
Truthfully, it doesn't really matter how extreme your hairstyle gets. By the time you do get out in public after the pandemic, your hair would've probably grown back to its original form.
3. Flip through your photo albums
Let photographs of the past remind you that you're just having a bad day and not a bad life. You've been through so much and these pictures should remind you of how strong you've been. Once you get a grip on all the hard times you've survived, there's no doubt that you'll feel better right away.
4. Dance out to an upbeat playlist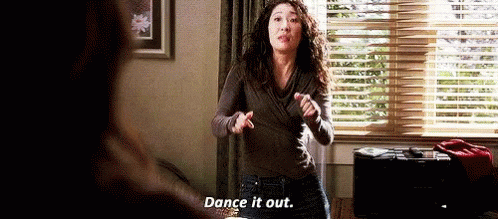 Nothing beats dancing out to a feel-good playlist when you're sad. If you're not really much of a dancer, you can just sing along! Either way, you'll feel better because you'll have your adrenaline pumping.
5. Read letters from your friends or family
Reading kind words from the people who love you the most is an effective pick-me-up if you've been feeling down lately. If you can't find it in you to see your worth right now, let other people remind you just how much you've impacted their lives.
RELATED: 20 Heartwarming Affirmations You NEED to Hear Today
6. Write encouraging words for yourself
If you've been looking for a sign to finally start a journal, then this is it. Keeping a notebook that's filled with positivity is essential in having good mental health. You can write about your good experiences, or maybe even just some positive song lyrics. As long as it can help you feel more optimistic while writing it, that should be enough.
RELATED: 30 Self-Care Journal Prompts to Boost Your Confidence
7. Watch an episode from your favorite sitcom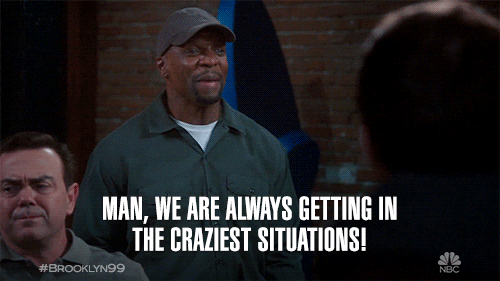 Whenever I'm feeling down, I always see myself hitting play on any of my favorite shows. I do it so often that it's practically a reflex action already. If this works for me then this can work for you too.
Watching a hilarious sitcom can effectively bring you back from the depths of your self-deprecating thoughts. From their cold opens to their arresting quips, they'll surely have something that can instantly put you in a good mood.
RELATED: 5 Hilarious TV Shows if You Need a Good Laugh
8. Tidy your desk or wardrobe
Cleaning doesn't just keep your space tidy but it also serves as a distraction from what's really bothering you. It can help you cool down and keep you from doing any rash decisions when you're at the height of your emotions. When you're done with this activity, you'll feel better because you've finally managed to calm down while cleaning your place in the process.
9. Strike up a conversation with a close friend or family member
Socializing with other people has been scientifically proven to boost a person's mood. Even though most people crave for solitude whenever they're unhappy, interacting with people can actually help them feel better. Given this, talking with your loved ones can easily reel you out of the slump that you're currently experiencing.
10. Treat yourself with food that you like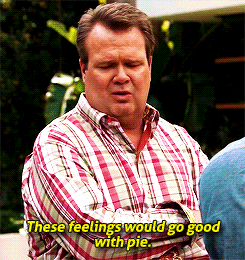 If you want to feel better this instant, one of the easiest ways to do it is to eat your favorite food. Whether it's a cone of ice cream or a plate of steak, let yourself indulge in the food that you love. When you taste that specific flavor you're always craving for, all your worries instantly melt away even if it's for just a few minutes.
What activity makes you feel better instantly?
---
RELATED POSTS YOU MIGHT LIKE
---
Found this article helpful? Let others see it too by pinning any of the images below!